---
---
Founder of the Glorious Word Ministry Rev. Isaac Owusu Bempah says he will drop all charges against the youth who vandalized his church.
The pastor met with the National Chief Imam on Thursday to smoke the peace pipe after his prophecy about Sheikh Dr. Osmanu Nuhu Sharubutu sparked confusion.
Owusu Bempah apologized to the National Chief Imam and thanked him for calling the attackers to order.
He further called on the Ghana Police Service to drop all the charges against the attackers of his church.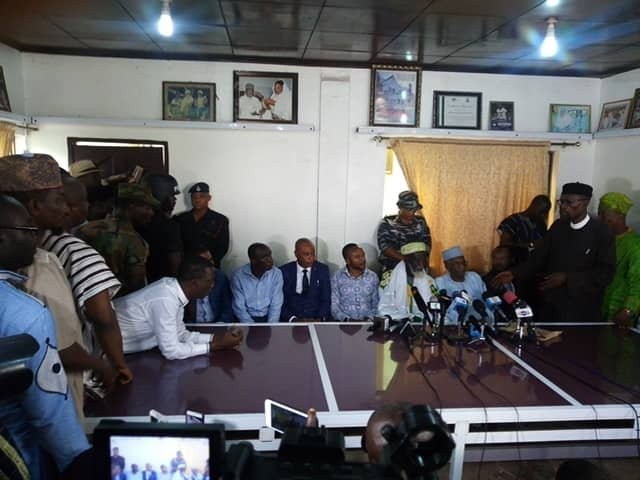 Owusu Bempah smokes peace pipe with National Chief Imam
Owusu Bempah came under the spotlight some days ago after he prophesied the death of some prominent persons in the country.
During the 31st watchnight service, the pastor prophesied that Vice President Dr. Mahamudu Bawumia, ex-president John Mahama and the National Chief Imam, Sheikh Dr. Osmanu Nuhu Sharubutu, could die before 2019 ends.
His prophesy about the National Chief Imam's death, in particular, did not sit well with some people, who felt he had crossed the line.
This led to some angry youth taking the law into their own hands by storming Owusu Bempah's church at Odorkor to vandalise properties.
The youth, wielding machetes and other weapons, invaded the Glorious Word and Power Ministries International premises in Accra, where Rev Isaac Owusu Bempah himself is the head pastor.
They broke the church's glass windows and louvres as well as billboards bearing the man of God' image.
However, the pastor's visit of National Chief Imam on Thursday came to a fruitful ending with both men hugging.