---
---
In a communique to the staff of Heritage Bank, he said: "As you may be aware, pursuant to section 16(1)(a)(7) and (8) of the Bank and Specialised Deposit-Taking Institutions Act, 2016 (Act930), the Bank of Ghana (BoG), on 4 January 2019 revoked the operating licence of Heritage Bank and has appointed Mr Vish Ashiagbor, a Director of PricewaterhouseCoopers (Ghana) Limited (PwC), as the Receiver for the purposes of winding down the affairs of Heritage Bank."
The letter also read, "BoG has also approved a Purchase and Assumption Agreement between the Receiver and Consolidated Bank Ghana Limited (CBG) under which the Receiver has transferred some assets and liabilities of Heritage Bank to CBG."
"As explained to you on Friday, 4 January 2019, by virtue of the receivership, your contract of employment with Heritage Bank has terminated.
"For the avoidance of doubt, your working relationship with Heritage Bank is not suffering from severance under Section 65 of the Labour Act, 2003 (Act 651).
"The Receiver intends to engage your service for an initial three-month period commencing from 8 January 2019 and ending on 31 March 2019.
"You are being immediately seconded to CBG and you will continue to work under the direction of CBG management at your existing branch/office.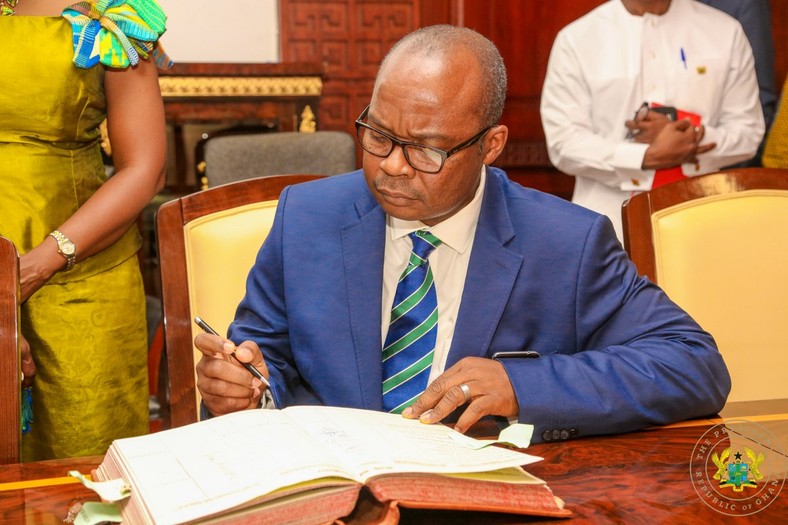 BOG Governor, Dr. Addison
"The terms of your contract with the Receivership will be communicated to you by Monday, 14 January 2019 for your consideration".
The Bank of Ghana in this month revoked the license of Heritage Bank and added to the state-owned Consolidated Bank Ghana Limited.